Start Earning Now by Referring Your Friends and Family Members
Refer and Earn
Earn Rs 500/- for every a successful refer.

Start Referring


Why Should you refer us ?

Why should you refer us?
We Strive to provide the best to our customers. !!!
Sounds Cheesy Right? Every a marketer says the same right? 
We Don't Just Say, We do it. 
We dont just accept the persons whom you refer as it is. We check if they are really worthy to be a part of us. We make sure that you and our customers both get the benefits.  
01.
We help trainers to connect learners
Refer us someone who love teaching and want to make money by teaching offline or online.
02.
We help learners to connect trainers
Refer us someone who is eager to learn something new and make their life much better.
What is for you, If you refer us someone?
If you refer us a trainer or a learner. who is ready to avail our services and register with us to either teach or learn, you will be paid Rs 500/- for each referral.
Remember: You will be paid for referral only when they accept to be apart of us. 
So, What are you waiting for? Start Referring now and Start Making Money Sitting at your home.
Show your Interest

Let us know if you interested or not for this referral program. This you can do by filling the form below. You just have to fill your basic details like name and email.
No Deadline

You are running out of money? Need money immediately? Start Referring now and start making money now. There is no deadline for this.
Start Referring

Refer the learners and trainers programs to your friends and family. The more you refer, the more you can earn. So, what are you waiting for? Start Referring.
Referral Amount

So, How much can I earn by referring? You will earn Rs 500/- for every a successful reference you have made. This amount will be created to your bank account.
Earn like Dream

If someone registers with your referral. You will be paid. Once they register, let us know their names. We will check the details and will pay you.
Questions ??

Have Questions to ask? Need Clarifications ? or anything else?
Feel free to ask us.
You can either mail us or reach us out in social media or call us.
0
Trainers already enrolled
0
Residential Projects
0
+
Trainers already taught learners
0
Happy Customers
What did happy Trainers say about us
"I Believe Cinematography and Photography is an Art. It is the reflection of the real life. I personally believe everyone should learn it. And Career Victor Gave me a platform through which I can teach kids the art of cinematography upto my knowledge."


Khushmita
Photographer
"I Got an Opportunity to share my knowledge with others. I being a Teacher, I wanted to share the world about my knowledge. I wanted to teach millions how to become what they want to be. Though this platform I was able to do it. Thank you Career Victor.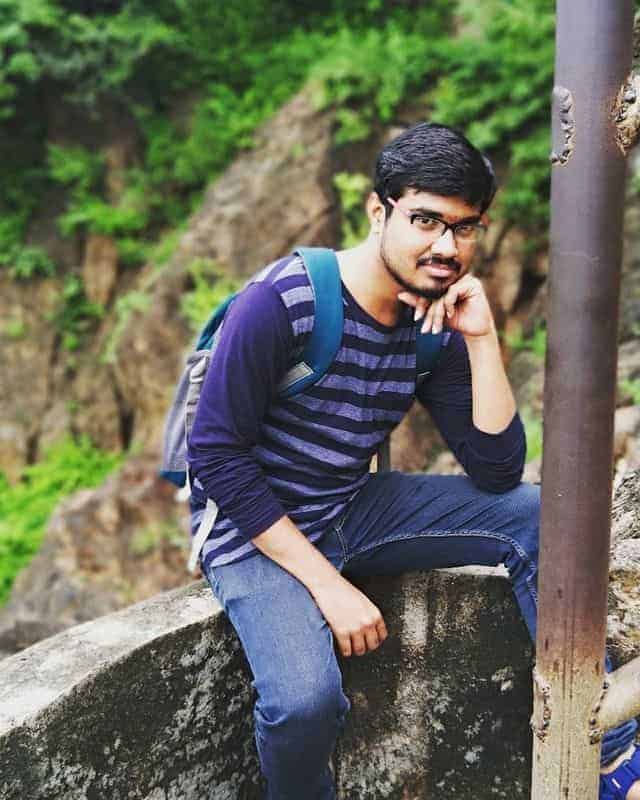 Manoj Kumar
Trainer
"I am a Software Engineer and I love Dancing and Acting. I couldn't become a Dancer or Actor but I always wanted that my talent should be useful for someone. Through Career Victor I found many people were interested in dancing. Now I happily Teach Dancing, Acting to those who love to learn at my free time."


Radha Krishna
Dancer
"I am a Entrepreneur. I run multiple business in Mumbai. India is a land of money and opportunities and as per my experience people dont know how to make money with their skills. This platform give me an opportunity to teach how to make money with their existing skills."


Jai Yadav
Entrepreneur
What did happy learners say about us
"I love photography but I didn't knew how to make my passion into profession and how to make money from the skills I have. I approached CareerVictor & they helped me to learn the art of making money."


Krishna
Photographer
"Internet world is filled with content. I was worried if my skills would come in some use. With the Knowledge of English I have I wanted to do something productive. Thank you CareerVictor enlighten me."


Pooja Sharma
Content Writer
"Today's generation is changing. I love music, especially Harmonica. Though I found a lot of tutorials online, I was not satisfied. I wanted someone who could personally teach me. I searched personally for a trainer but I failed. Finally CareerVictor helped me to find one."


Ashwin
Musician
"I am an App Developer. I developed a lot of apps that could be useful for the people. But I didn't knew how to market it. Thank you CareerVictor to tell me about the Digital Marketing and guiding me the way promote my apps."


Vamsy Krishna
Developer
Frequently asked questions
What is CareerVictor? Why should I refer CareerVictor to Someone?
CareerVictor is a platform where one can learn different kinds of skills, talents, hobbies and occupations.
Here we connect trainers with learners and vice versa and try to make learning process easier.
You should refer careervictor to your friends and family members to help people to share their knowledge to learners to learn new things.
You can refer this to anyone, including your friends and family members who would like to learn something new and teach something new.
How does the referral program over here works?
Unlike, other referral programs we don't provide you the referral links and track the links. We want you to refer in the way you like, mouth to mouth, with or without links.
All you have to do is, let us know that you are interested to refer us to the people.
 
Refer our Learners and Trainers link with your friends and family members.
To refer, all you have to do is, share Learners and Trainers Links to your friends and family and ask them to avail our services. You can even share it in different social media and get more leads.
Yes ! You are eligible. All you have to do is, tell us your name and email id.
How much will I get paid for referring ?
You will be Paid Rs 500/- for every successful referral.
Once someone successfully registers with us a trainer or a learner, let us know their name. We will check in our database. If the information is true, we shall be paying you within 45 days. 
Remember:
You will only get paid if your referral pays to avails our services.
You have to reach us to confirm us about the payment details.
We will verify it from our end and will pay you after confirmation.
What if I didn't get paid for the referral ?
Please mail us or call us or reach out in our social media pages. we will help you to resolve your problem.
All the details and  links are given in the footer below.
What are the cases when you wont get paid?
Here are few cases when you wont be paid:
When the referral is unsuccessful. (Your referral has to make the payment through our website.)
You didn't update us the referral name. As we don't track the referral link, we wont get to know.
If the person whom you have refer, doesn't qualifies to be trainer or learner.
For any other questions, feel free to Contact Us
Have any other doubts ?
Feel Free to Contact US
Berhampur, Odisha
+91 9493621245
careervictor.in@gmail.com