Technology is evolving and after the covid 19, most of the people started learning new skills and started working from home and starting making money online.
If you are not on this ship, then you will be lagging. Join the team, learn a new skill, and start earning.
The biggest question that would come to your mind is, where and how can I make use of my skills to make it profitable? Right?
If this is your question, then We have the perfect answer for you.
Many companies are hiring people to work from home. You can apply for these companies in the job portals like Naukri.com, Mosnter.com, Shine.com, Indeed.com.
Before we proceed further, Just think
Are you seriously ready to work in any company or a freelancer and start making money online?
If not then, learn a new skill first. It can be anything, either Photography or DataScience or anything that you love.
Create a professional resume and make start applying on the above-mentioned websites. I am sure, you will get tons of calls. No matter what, whatever niche you have selected for working, you will get calls. You will get opportunities to work for startups to fortune 500 companies and start making money online.
Work for Companies based on your niche ( Like Web Designing, Content Writing, Interior Designing, Graphic Designing ) that you are interested in. Go to their official website, or portals and upload your resume. Send them a message in their contact us form. You might even find your email id and phone number on the official company website. You can reach out to them.
Many might feel that this process is outdated and don't want to depend on anyone. So, if you belong to that category and You want to work at your own pace and free time, we have something for you.
Few things that you can do are:
Start your own business/brand online
Start your brand or business and connect with your potential customers and start making money online. In this process, you have to spend some time, affords, and a bit of money at the initial stage so that you will get better profits in the future. Find the niche that you love the most.
Few things that you should keep in mind while doing this are:
Make sure your brand shouldn't conflict with the existing brand.
Your Brand should be useful for the people. Try to find the niche that most of people would use in the day to day life.
Start Teaching Online
There are a lot of websites where you can start teaching and can start making money from day one. 
Few of the best websites where you can register are:
Tutor.com, coursehero, photomath, focusedumatics, teachmint, educationchamp, byjus, vedantu, unacademy, udemy, schoolsolver photostudy, tutorme, peopleperhour, studydraft, tutor, learnpick tutorvista, chegg, tutorhub, pearson, aim4a, buddyschool myprivatetutor, transtutors, skooli, wyzant, etutorworld, yondo, incomopedia and many more and start making money online.
Start Freelancing
Freelancing marketing is filled with competition but still, there is a huge scope of this. Focus on enhancing your skills on which you are best. Try to approach the clients who are looking for projects with your skillset.
There are a lot of freelancing websites where you update your skillset and find clients who are looking for your skillset. Work for them, deliver what they want, and start making money online.
Few of these websites are Freelancer Fiverr, UpWork, DesignHill, Behance and many more.
Take up projects
There are a few websites where you can find a project. For Example Twago. Find the project which interests you the most and start working on that and start making money.
You can even connect with entrepreneurs and Head of the companies on LinkedIn and let them know your capability and connect with them and take up a project.
You can even do the email marketing and connect with your potential customers, take up and project, complete it, deliver it, and start making money online.
Patreon or Funding
Patreons are nowadays commonly used way to showcase your talent to the world. People who like your work will donate you money.
Create an account on Patreon. Fill your profile, showcase your talent, build your audience, and earn money. The more you expose your skill, the more there are chances to earn money.
Remember: Be consistent.
Become an Influencer
Sell the product that you love and make money. Yes !! As you love the product you would know more about it in detail and how to use it. All you have to do is to let the people know about it, creatively. You get paid for just doing that.
Yes !! it is possible.
Promote the product on different social media like Facebook, Instagram, Youtube.
These products can be anything, like beauty products, Dress, Mobile Phones and Accessories and many other products that we use in our Day to Day Life.
Become an Affiliate
If you are good at something then find a few products that are relevant to your niche and start promoting them. Find customers related to your brand and start building trust. Start marketing the product and earn some commission through it.
For example:
If you are a content writer, then you can promote Grammarly (It is a tool for writers and authors)
Or else
If you are a Become a Graphic Designer then you can promote Photoshop or Canva or Suggest a Learning Platform like DesignerUP
You can do that by creating a website and writing about that product. Or can do affiliate marketing in social media.
Get Inspired before you work
Dont trust our words? Want to trust those who have made money online and showed an example to the world? Then read these books and get inspired by yourself.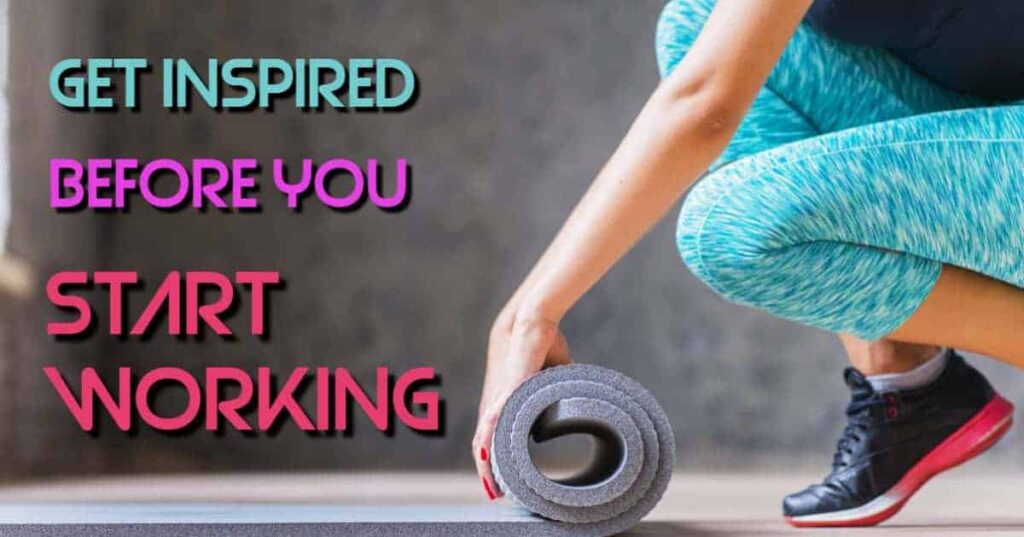 These are the books written by those who have already excelled in this field and want to spread their knowledge and experience to people.
Conclusion
Depending on your skills and your hobbies, there are a lot of ways to make money online. Don't just limit yourself to the above-mentioned ways. There are a lot of other ways too. All you have to do is to be consistent and keep working on enhancing your skills and keep an eye on the current market status. You need to understand your skillset and your interest. Based upon that you can start earning money.
If you have any questions on how to improve your skillset or need to know what is trending in the market or want to learn new things then feel free to contact us.